Home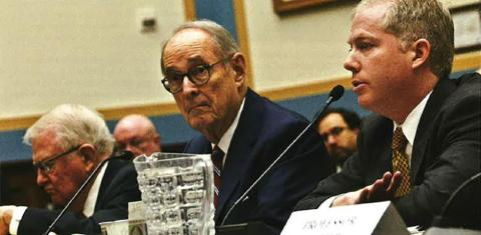 Offering testimony to a congressional committee on the need for pruning and simplifying the bloated federal criminal code. Other experts on the panel included former attorneys general Edwin Meese and Richard Thornburgh.
I am an attorney specializing in constitutional law, civil rights, and criminal procedure. I prepare amicus briefs, give university lectures, and offer testimony on the need for criminal justice reform I'm also an adjunct scholar with the Cato Institute and serve on the Board of Advisors of Flex Your Rights.
I write often on matters relating to the law and civil liberties and have been published the New York Times, the Washington Post, the Wall Street Journal, the Los Angeles Times, ABA Journal, and the National Law Journal.  I've also appeared on The PBS NewsHour, CBS This Morning, NBC Nightly News, ABC World News Tonight and C-Span's Washington Journal.  I am a member of the Virginia, District of Columbia, and Supreme Court bars.
Announcements / News:
Justice Rebecca Grassl Bradley of the Wisconsin Supreme Court quotes my article, "The Case Against Plea Bargaining," in a concurring opinion in State v. Nash.
Contact Information:
Address: P.O. Box 577, Great Falls, VA 22066
Email: timothylynch515 [at] gmail.com